I want to motivate

you to MOVE!
Sarah is scheduling limited hours Monday through Thursday to work with clients in the beautiful Moonlight Way studio in Paradise Valley, AZ. Enjoy million dollar views through floor to ceiling glass overlooking Camelback Mountain and downtown Phoenix.
Privates, Duets and Small Group (4 students)
55-minute sessions working on professional STOTT Pilates equipment. Balls, Rings, Bands, Tubes and other small equipment may be implemented into workouts to maximize your time and effort. Sarah will be with you every step of the way to encourage and support you to achieve your goals.
Get ready to discover those small, interior muscles that you never knew you had!  Not only will your CORE get the BEST workout ever, you will develop longer, leaner muscles, more flexibility and better mobility. Your posture will improve and you will find alignment and balance, as well as function and form in every day life. At the very least, Pilates will make you FEEL and LOOK better, not to mention MOVE better which means you will LIVE better!
Private one-on-one (in person or virtual)
$80 for one 55 minute session or $720/package of 10
Duet (2 participants)
$55 per person or $495/package of 10
Small Groups (4 participants)
$45 per person or $405/package of 10
"Pilates strengthens your muscles from the inside out"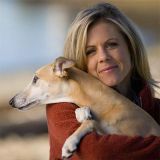 Lori Losch
Sarah is a wealth of knowledge, experience, and LOVE. She trains with such care and attention. Best instructor in the valley!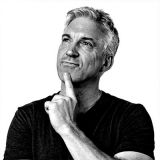 Andy Renk
Sarah did a stretch therapy session that really loosened up my legs, hips and shoulders. She's a very caring professional who will make you more mobile and flexible. Highly recommend it!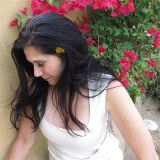 Genevieve Hogan
Sarah does an excellent job in all aspects of training. She is connected, kind, and knowledgeable. Most of all, she brings heart to everything she touches. I highly recommend working with her.